We do not offer online credit applications, so please do NOT fill out anything that may pop up when accessing this page. There is a link below for you to print our application out.
Click Below for the 2 Page Application - We will also need your last 2 current paycheck stubs.
Contact us if you would like to have us get an application to you or you can click the link above, which will open a separate window to the application in a PDF file (you'll need adobe reader to view and print). Print both pages and fill out completely. You can mail, fax, email or drop off at our office location. We will also need a copy of your last 2 current paycheck stubs.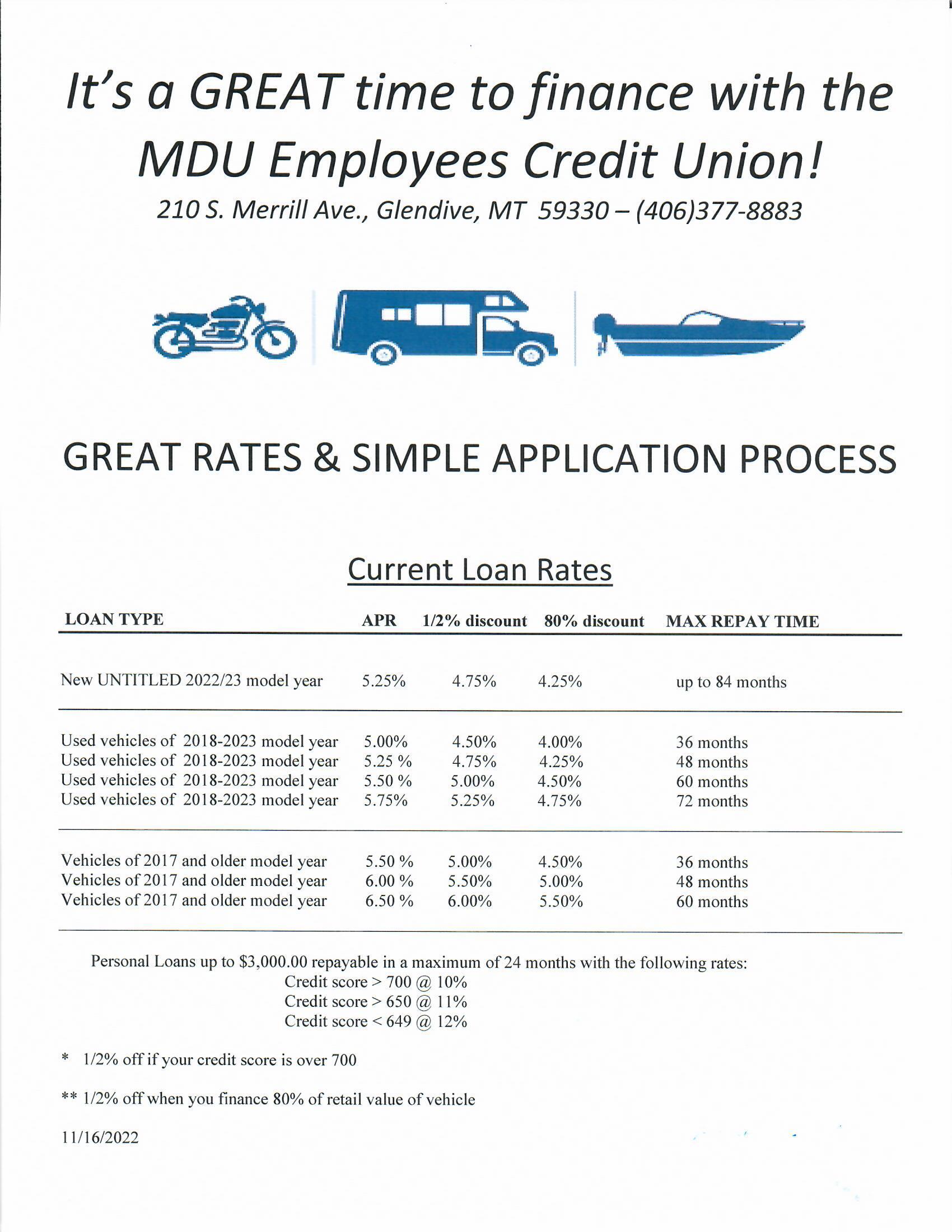 APR = Annual Percentage Rate
**On vehicle purchases if you have a credit score over 700, you qualify for an additional 1/2% off**
**If you finance 80% of the loan you qualify for additional 1/2% off**
PERSONAL LOANS: Max of $3,000; repayable max of 24 months; with an APR of 10-12%
*1/2% OFF DOES NOT APPLY TO PERSONAL LOANS
These loan policies were enacted by the Board of Directors at the November 2022 Board meeting.
All previous loan policies are null and void as of November 16 2022.
Maximum aggregate loan limits shall be $150,000 per member.
For complete loan policy, contact the credit union.